Work with the Best Large Format Printer
Focused on Marketing Agencies and Resellers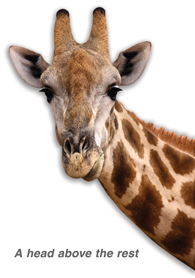 Offering unrivaled service, experience and integrity, BIGraphics collaborates with brokers, advertising, marketing and event management agencies throughout the Northeast US to ensure the best solutions for their clients. BIGraphics specializes in supplying the finest quality large format print and exhibit materials including point-of-purchase displays, portable tradeshow exhibits, fleet graphics, lightweight indoor and outdoor signage, and banners.
Our business focus is on those who resell our products. We hold our channel partnerships in the highest regard and will never knowingly pursue business directly from your clients.
WHAT OUR CLIENTS ARE SAYING
Thank you Jim! Your handling of this banner problem has confirmed why I want to continue doing business with BIGraphics. How a company stands behind their products tells me more about the character of the organization than all the sales literature they can put out. You have exceeded my expectations for quality and customer service. Yes you can quote me, or use me if you need a reference.
BIG Blog
We earned a third award as a Top 40 Wide-Format Imaging Printer not just because of the high quality of our products, but because working with us is easy. Our customer service team is well-versed in working with marketing agencies. We understand the challenges you face and the timeframes that drive you. Our extensive experience(…)